Library closings

The Library will be closed on all Sundays during July and August, as well as on Tuesday, 1 August, and Thursday, 7 September.
New Books
Every month the Library adds to its 12,000-plus collection. Here are some of our recent acquisitions:
Children's Story Hour
For three- to seven-year-olds, Wednesdays, 15:00–16:00.
Free and open to the public
Book Sale Donations
We are always pleased to receive donations in English for our Book Sale throughout the year during the Library's opening hours. We accept recent paperback fiction in good, clean condition as well as nonfiction and childrens books, games, and DVDs. If you have any questions, please call the Library.
Your English Library in Geneva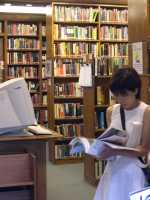 The Library in English is THE English-language lending library in Geneva. We have a fantastic collection of books for all the family and we are continuously adding to our stock: you will find the latest best-sellers from the US and UK, as well as classics and a wide range of quality fiction and non-fiction. We have a wonderful range of children's books and to help spark the interest of younger children, we hold a weekly Story Hour.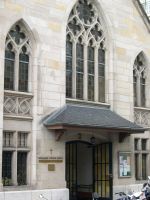 We are a non-profit subscription library, financed solely by membership fees, donations and book sales. We hold our famous second-hand book sales twice a year, providing a huge choice of English-language books. We are always pleased to receive donations of good quality second-hand English books, CDs and DVDs, to be sold at our book sales.
The Library has been serving the English-speaking community in the Geneva region since 1930 and is managed and maintained by dedicated volunteers: we would be pleased to have your help too.
You can find us in the Emmanuel Church building, just across rue de Monthoux from the Kempinski Hotel. There is public paid parking under the Kempinski (entrance on rue de la Cloche) and the no. 1 and no. 25 buses stop nearby (Monthoux).
We are funded entirely by library memberships and funds raised at our book sales. If you would like to help the Library by making a financial contribution, please send to IBAN CH59 0900 0000 1201 1447 5 or to our Postal Account 12-11447-5; this will be greatly appreciated. Many thanks.